Our Foundation
The Prasanta Banerji Homeopathic Research Foundation is an accredited Scientific and Industrial Research Organisation (SIRO) by the Department of Scientific and Industrial Research (DSIR), Government of India, and has been so since 2003.
The foundation was set up in the year 1993 with the following Board of Trustees:

Dr. Prasanta Banerji, Founder and Managing Trustee.
Dr. Pratip Banerji, Co-Founder and Deputy Managing Trustee
Mrs. Krishna Banerji, Trustee
Dr. Apurba Dey, Trustee
Mr. Ashis Ghosal, Trustee

Since the sad demise of our guiding light, Mrs. Krishna Banerji, on the 11th of September 2006, Mrs. Rinku Banerji has been inducted into her place as Trustee.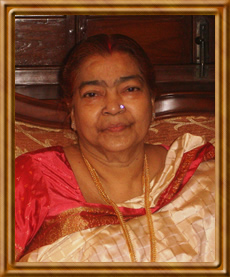 Late Smt. Krishna Banerji