The Diaries Of A Stubborn Homeopath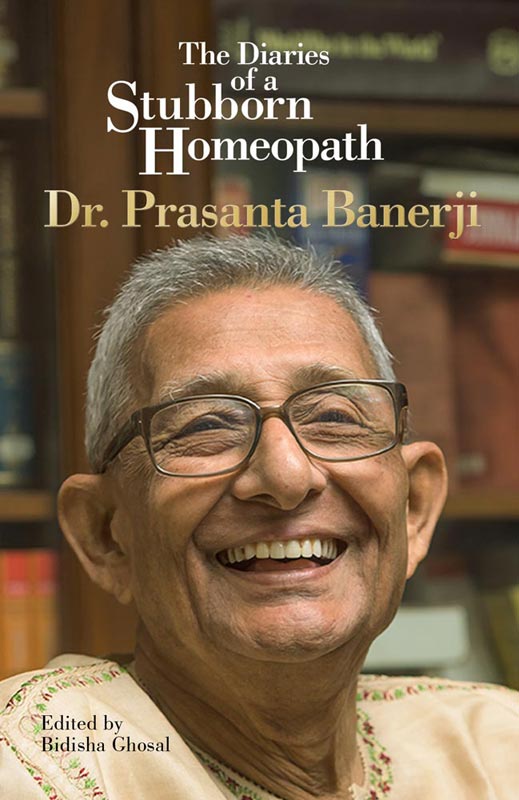 More often than not, when a legend steps down from the pedestal people place him on, the results are gratifying. To know the mind behind greatness is to be inspired, to find one's own troubles a little less troubling, to maybe even see one's own path a little more clearly. Dr. Prasanta Banerji's memoirs, 'The Diaries of a Stubborn Homeopath', is one such publication.
Written in clean language, in the simple voice of the doctor himself, this book reveals his humble beginnings, a surprising humor, and his deepest relationships, as he simultaneously went about revolutionising Homeopathy, raising it to the exact art of modern science. This book reveals facets of the doctor that people would otherwise never know.
Copies are available for sale at the Cash Counter of the Elgin Road Clinic, between 11am-5pm.
The Diaries of a Stubborn Homeopath
Dr. Prasanta Banerji's memoirs
Edited by Bidisha Ghosal
Published by Dr. Pratip Banerji
For purchase query, send an email to This email address is being protected from spambots. You need JavaScript enabled to view it.
Read More:
Dr. Prasanta Banerji Speaks About His Memoirs
Launch of 'The Diaries of a Stubborn Homeopath'